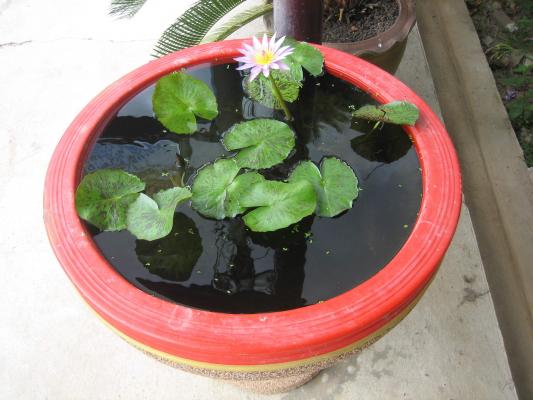 WELCOME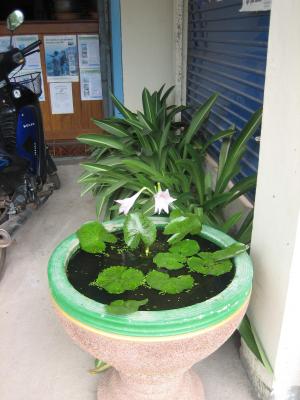 If your stay in LAOS takes you into SAVANNAKHET,
the colonial city nicknamed " the sleepy " because of its quiet and
its provincial charm.
You will not miss to stop in one of our two Guest Houses :
it is the perfect place to stay.
The two Guest Houses are great to relax and rest and and enjoy the sunset, while experiencing the fantastic local cuisine and specialities.
You will be able to admire the sunset on Mekong River by lounging on the riverside for a splendid show!!!!!!
LAOS is a magical country to be discovered where landscapes are beautiful
and with a special culture as well as a splendid wildlife.
Laotian people will always receive you with their smile and their cheerfulness.


A very

friendly
Laotian
family will welcome you throughout the entire year in:
the home of their childhood done up in guest rooms which is located in the colonial

district

or in
a new building near their home in the center of Savannakhet.

Both of the Guesthouses have their charms and advantages.
Choose which one suits you best!!!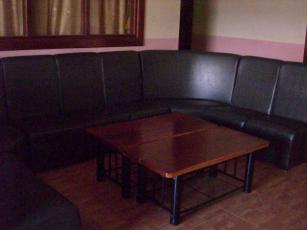 GUEST HOUSE 2
Guest House 2 is situated at the bottom of a garden fitted out for the relaxation behind the house of your host.
Built and opened at the end of 2008, installations are new and offer a good service.
The building, ground floor, is composed :
-a reception hall with tables and armchairs
-10 rooms with toilets, sinks, showers with hot water, television and air conditioning.
Rooms are composed as :
- 1 double bed for 2 people
- 2 single beds for 2 people
- 1 double bed for 2 people + 1 single bed for 1 person
A café-restaurant is opened from 10 am to 10 pm in the house of the owner.
Guest House 2 is situated near bus station, and also near the morning market on the main road.
Nearby, you will find cyber café with Internet acces, stores, restaurants, evening market, banks and laundry.
The area is lively, yet peacepeaceful, and the garden is perfect for relaxation and rest.
GUEST HOUSE 1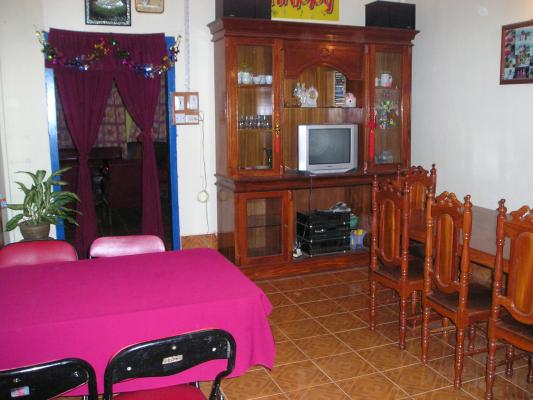 The Guest House 1 is an old building, renovated and opened since January 2007. Installations are new and clean.

The building, ground floor, and first floor, is composed as :
a reception hall with tables, chairs and a television.
6 rooms with toilets, sinks, shower with hot water, television, air conditioned or fan.
a relaxation room for free time with a television, karaoké, sofa, seats and coffee tables.
The rooms are composed as :
- 1 double bed for 2 people
- 2 single beds for 2 people
- 1 double bed for 2 people + 1 single bed for 1 person
The rooms are spacious and well furnished : good quality for a good price.
The house is located in the old colonial district of the city, not far from the Catholic church Sainte Thérésa.
Nearby, you will find mini-market, evening market, cyber café with Internet, Laotian and international restaurants and shops.
Guest House 1 is family size with functional installations, in a quiet neighbourhood.

You will feel right at home!!!



THE SERVICES

Cold bottle water is offered upon the arrival of the holidaymakers.

The bathroom linen is provided in all the rooms.

Cold drinks and possibility of breakfast (request the day before).

Bikes and motorbikes rentals are available during the day in Guest House 1.

Coffee, food, drinks from 10 am to 22 pm in Guest House 2 Restaurant.

According to availability, there is transportation by car for short distances.

Any useful informations can be given to you to make your
stay in Laos a nice one.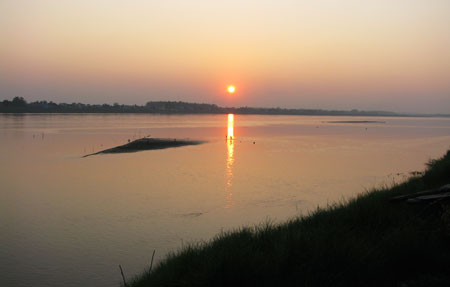 YOUR HOST
Mr SOUANNAVONG SENDAOVONE, NOY,
is the owner of these two Guest Houses
which he manages in a joyful and family friendly way.
His wife, NOY, brings him her help in domestic tasks mostly in the restaurant and the kitchen .
The children are the English translators when they are not occupied with their studies.
Mr. SOUANNAVONG SENDAOVONE speaks and understands some basic French and English.
The most part of his family lives in France or in the English-speaking countries.
If the opportunity arises, you can make some agreements of guitar and singing with NOY.
Aline is one of his songs preferred!!
Some people are assigned in various tasks.


SOK-DEE LAKHONE GOOD LUCK AND GOODBYE


Counting on your visit to Savannakhet and our
Guest Houses, we wish you a nice trip and marvellous stay in
Laos.
Enjoy the warm hospitality of the Laotian and visit sites as LuangPrabang, Vientiane, 4000 islands and many other typicals places.
HAVE A GOOD STAY AND HAPPY HOLIDAYS
We will be happy to welcome you again for a next stay.